How charged rubber comb attracts pieces of paper?
When a negatively charged rubber comb is brought near small pieces of paper, the charges in the paper molecules are acted on by electric forces – positive charges are attracted, negative charges repelled – and the result is an effective separation of charge. The molecules are then said to be polarized: they possess definite regions of charge.
Because the positive-charge regions are closer to the comb than the negative-charge regions, the attractive forces are stronger than the repulsive forces. Thus, a net attraction exists between the comb and the pieces of paper. Small bits of paper can be picked up by the comb, which indicates that the attractive electric force is greater than the paper's weight (the gravitational force on it).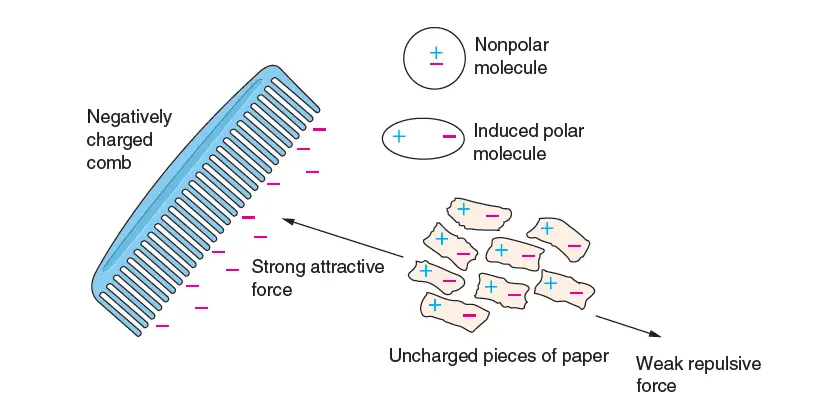 However, that overall the paper is uncharged; it is electrically neutral. Only molecular regions within the paper are charged. This procedure is termed charging by induction.